BSc (Hons) Pharmaceutical Science
Pharmacy and Pharmacology at Lincoln is ranked 2nd overall in the UK in the Guardian University Guide 2023 (out of 39 ranking institutions)
Key Information
Application Deadline
Application Closed
Programme Content
Introduction
This programme encompasses a range of scientific disciplines, introducing you to the exciting world of drug discovery, development, and management. It offers an insight into the structure, function, and mechanisms of drugs; how different drugs can act on the human body; and how their potentially lifesaving effects can be harnessed safely.  You'll be well-prepared for your careers in the pharmaceutical and biotechnology industries.

UK-specific contents may not be applicable to HK students
 
Programme Features
High ranking
Pharmacy and Pharmacology at Lincoln is ranked 2nd overall in the UK in the Guardian University Guide 2023 (out of 39 ranking institutions)

Laboratory competence 
You will be equipped with key laboratory skills and competences as well as good laboratory practices highly applicable to future employment within the pharmaceutical industry.


Modules
Advanced Drug Delivery, Nanomedicine and Toxicology

This module studies the cutting-edge of advanced drug delivery and nanomedicine, an area that sits at the interface of multiple scientific disciplines. The knowledge and skills gained will be highly applicable to future employment within the pharmaceutical industry and academia. Key is the understanding of how the body interacts with drug delivery vehicles and how this anatomical knowledge can be applied to the design of new more efficient drug carriers. By understanding the immunological basis of how toxicity evolves, this further optimises understanding of safety in the structural design of these systems.

Pharmacy Pharmacology

This module looks at advanced aspects of pharmacology, aiming to build an understanding of drug-target engagement in relation to therapy, as well as drug metabolism and pharmacokinetics.

Business, Regulation and Ethics for the Pharmaceutical Scientist (CEF Module)

     (CEF Code: 41Z141086)

This module covers the regulations that surround the pharmaceutical industry, from drug registration to laboratory, clinical, and manufacturing standards.

Emerging Pharmaceuticals and Personalised Medicine (CEF Module)

     (CEF Code: 41Z141078)

This module explores novel therapies including biologics, nucleic acids, gene therapy, and personalised medicines and dissects their potential use in the future. It will also explore the part genetics can play in the clinical use of these novel medicines and the impact it can have.

International Pharmaceutical Challenges

Within this module students will explore the challenges that occur around the world within the pharmaceutical field and how the industry is looking to overcome these challenges. Some of the areas that will be covered include: counterfeit medicine, medicine fraud, alternative medicines, natural products, green pharmaceuticals, infrastructure, and transport of medicines.

Pharmaceutical Materials Science (CEF Module)

   (CEF Code: 41Z141086)

As technology evolves at a rapid pace, this module aims to cover the essentials of cutting edge methods for analysis and delivery and taking into account the problems and issues surrounding manufacturing of active pharmaceutical ingredients.

Pharmaceutical Science Project 

In this module you have the opportunity to undertake an independent programme of research under supervision from a member of staff. It provides students with an opportunity to demonstrate original and critical thought, as well as to build practical and project-management skills.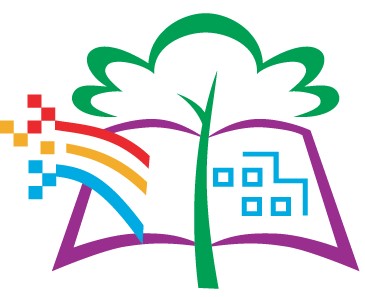 This course has been included in the list of reimbursable courses under Continuing Education Fund. The mother course (BSc (Hons) Pharmaceutical Science) of this module is recognised under the Qualifications Framework (QF Level 5). 

Assessment
Presentations, in-class test(s), assignments, report(s) and examinations.
Recognition
QF Level
QF Level : Level 5
QR Registration No. : 22/000712/L5
Validity Period : 01/09/2022 - 31/08/2026

 

Importance of choosing a non-local top-up with QF Level 5
Employment

Degree qualifications pitched at QF Level 5 are formally recognised by the HKSAR Government for employment purposes within the Civil Service for graduate posts.


Further Studies

Having been recognised at QF Level 5, this top-up degree programme meets the standard of locally-accredited bachelor's degree programmes.  Upon graduation, students can pursue their further studies at Master's degree level in Hong Kong or Overseas.


Financial Assistance and Scholarships

 

 
Entry Requirements
Entry Requirements
Holders of one of the following VTC Higher Diploma (HD) programmes:
HD in Dispensing Studies 

HD in Pharmaceutical Science
OR

Holders of Higher Diploma (HD) or Associate Degree (AD) or equivalent qualification in a relevant Science subject area awarded by a recognised institution, or equivalent experience will also be considered.  Shortlisted applicants will be invited to attend an interview.
English Proficiency Requirements
Applicants holding post-secondary qualifications (e.g. Higher Diploma, Associate Degree) taught and assessed in English from recognised institutions;
OR
At least an overall IELTS score of 6.0 with 5.5 in each component, or equivalent.
Fees & Funding
Fees
Application Fee : HK$200 (No application fee before the deadline!)
Registration Fee : HK$3,500
Tuition Fee : HK$96,900 by 4 instalments
 (Deduct up to HK$25,000 via CEF)
 
Scholarships
A variety of attractive scholarships are available to current and graduating SHAPE students.
 
Financial Aids 


The following HKSAR Government financial assistance schemes are available to eligible students who pursue this programme at SHAPE:

For details including eligibility and subsidy amount, please refer to the hyperlink of each scheme.
* Please refer to the Programme Content section of this programme for the reimbursable courses under the CEF
Career Prospects/ Further Studies
Connect with Us
Enquiries
Programme Coordinator

Ms. Helen Tang

Tel. no.

2595 8248

Email

 
| | |
| --- | --- |
| General Enquiries | Mr. Ming Tao |
| Tel. no. | 2595 8359 |
| Email | |
Connect with SHAPE Community

Connect with Lincoln Community
Registration No.: 253219. It is a matter of discretion for individual employers to recognise any qualification to which this course may lead.