"Smart FIT Station" innovated by SHAPE student won the Grand Award of "Create Smart District in Hong Kong" competition
The "Smart FIT Station" mobile application developed by 5 SHAPE students from Hospitality, Tourism and Leisure, Information Technology, and Engineering study area won the Grand Award of "Create Smart District in Hong Kong" competition co-organised by the Hong Kong General Chamber of Commerce (HKGCC), Hong Kong Productivity Council (HKPC) and Vocational Training Council (VTC). The same application had also won several prizes in the City I&T Grand Challenge and HKHS Gerontech Competition earlier.
Leveraging on the innovative and technology-based solutions, such as interactive devices, LED sensors and mobile applications, the "Smart FIT Station" is designed to motivate elderly to do exercises especially for those who are suffering from sarcopenia to improve their health and build muscles.  It also promotes inclusivity, encourages re-imagination, and fosters sustainability for the development of smart city.  
The competition was an activity under the "Create Smart District in Hong Kong" Project which aimed to enhance public awareness of smart city development in Hong Kong through conferences, technology workshops, competition and roadshows.  The Grand Award of the competition was chosen from the top 10 finalists who were entitled certificates, HK$3,000 cash coupons as well as the training opportunities at renowned companies.  
To learn more about the competition, please click here.
Awardees: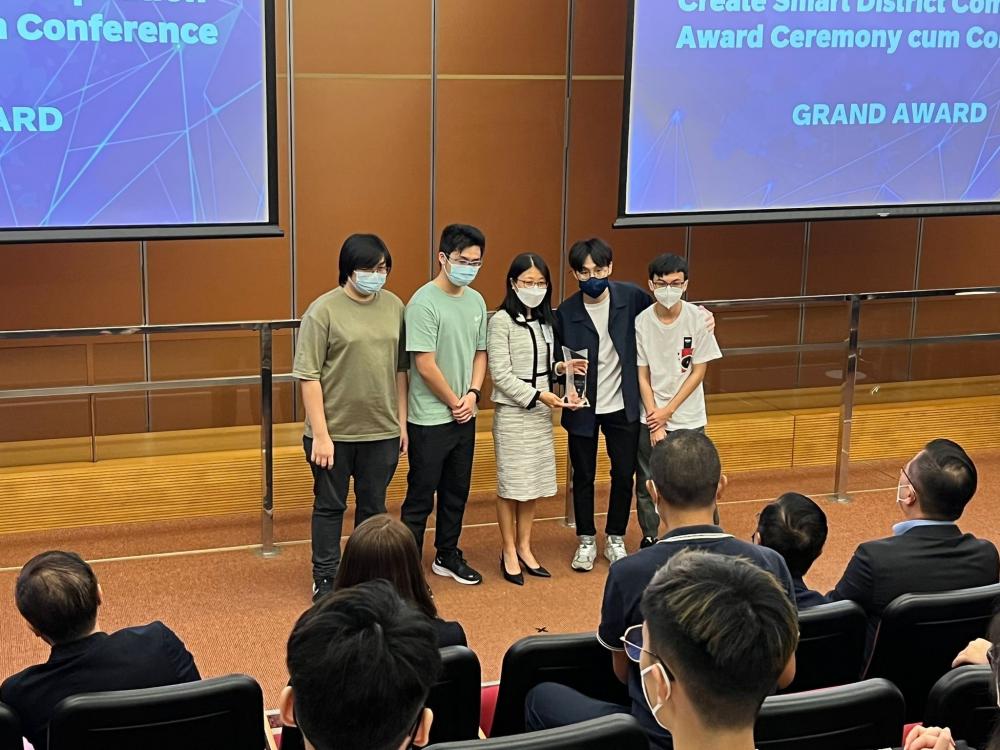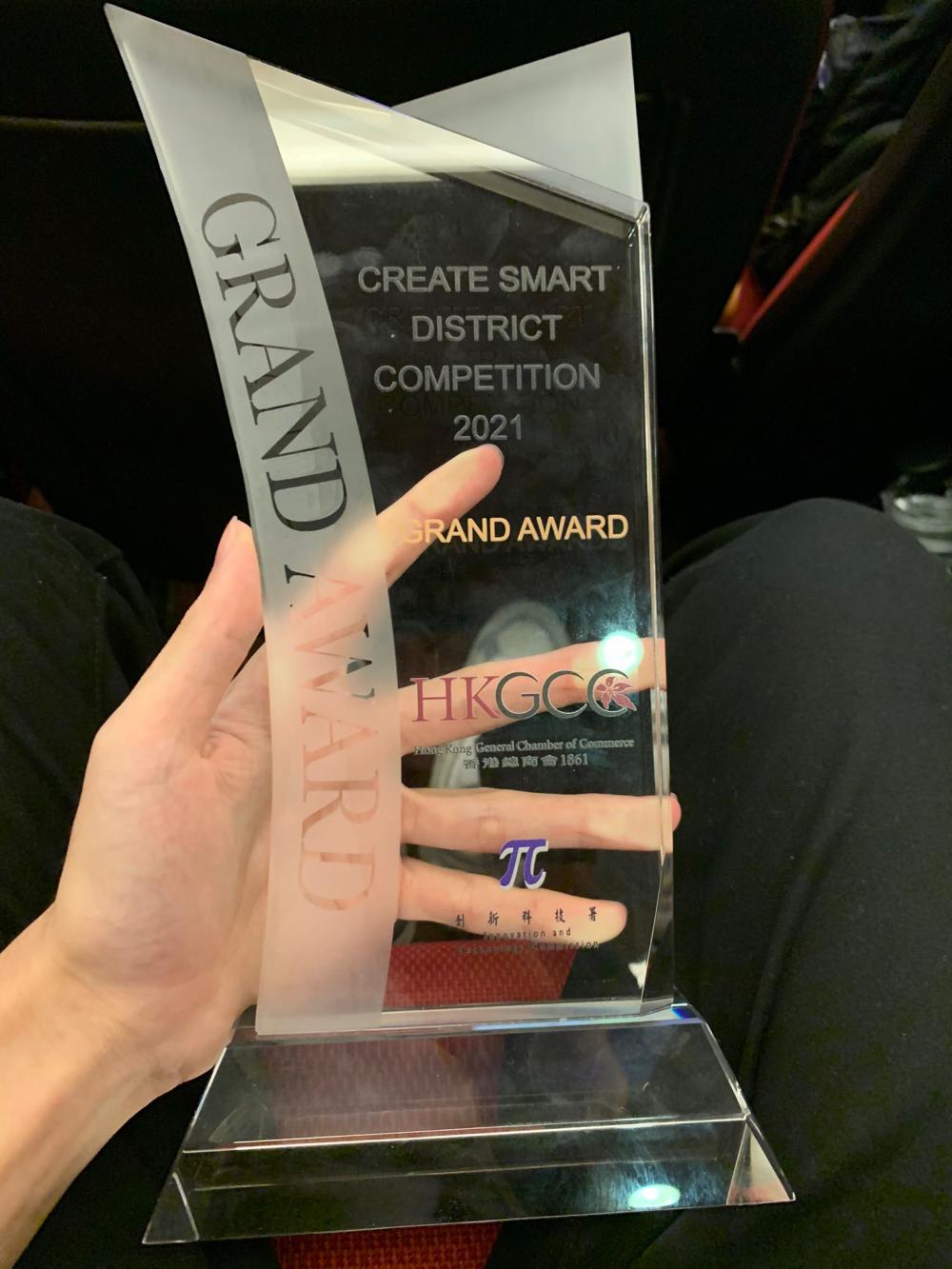 The winning entry is now showcased in the Innovation and Technology Co-creation Centre (ITCC) of VTC, details as follows:
Date/Time : Now until 14 July 2022 (Mon - Fri)*,  9:30 - 17:30
Venue: ITCC, Room 116 &130A, 1/F, IVE(Morrison Hill)
*For inquiries and group visits, please contact Ms Mannix MOK, by phone at 2835-4501 or by email at itcc@vtc.edu.hk.